Why do living things sleep?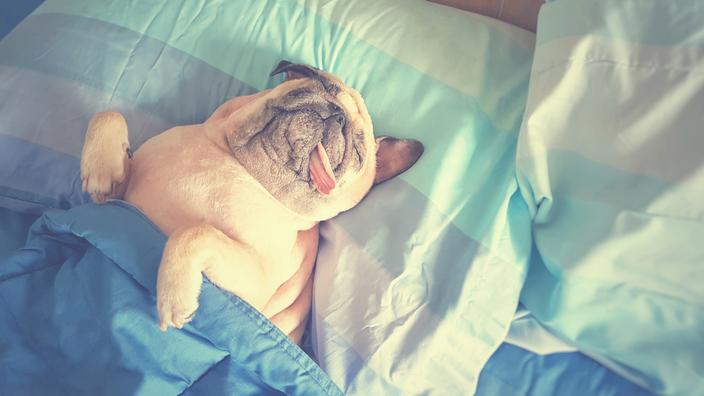 DECRYPTION – Although it makes you very vulnerable, sleep occupies a very important place in the animal kingdom. However, scientists are struggling to agree on its precise origins and its biological role.
This is a common point that we share with almost all animals. We even devote a third of our life to it. But if sleep is a priori terribly banal, it is also deeply mysterious. Ask someone "why do we sleep?"And he will undoubtedly answer you tit-for-tat:"because we are tired". Certainly, but why? What is the deep biological function of sleep? If we all need to sleep, it is because this function is of the utmost importance. Yes, but which one? What evolutionary advantage can this daily disconnection give us which leaves us in a state of great vulnerability? And what really goes on in our brains when we sleep?
Even today, scientists are struggling to come to an agreement. "The last twenty years have seen incredible discoveries emerge. But we don't yet know exactly what sleep is for. We still have a lot …
.