Why do we offer Makhan-mishri to Shri Krishna on Janmashtami, know its importance and auspicious time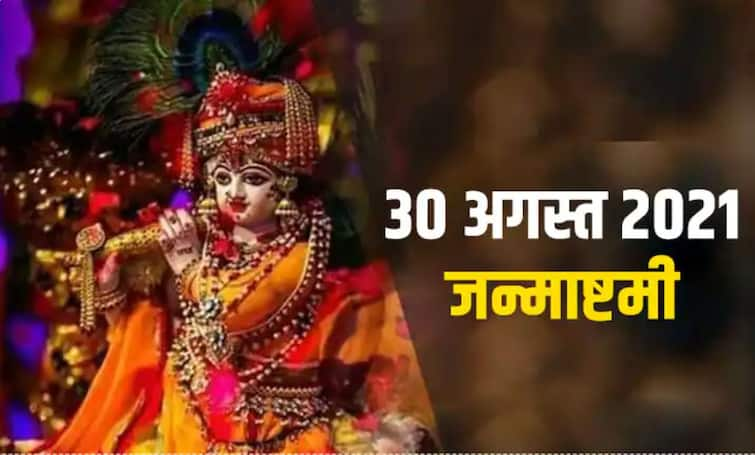 Janmashtami 2021 Date: The festival of Janmashtami is celebrated with great enthusiasm across the country. Janmashtami is celebrated on the Ashtami day of Krishna Paksha of Bhadrapada month. This time Janmashtami is being celebrated on Monday, 30 August 2021. At the same time, some people will also celebrate Janmashtami on 31 August. A month in advance, people have started preparing for Janmashtami. The birth anniversary of Lord Shri Krishna is celebrated with great pomp. Many tableaux of Lord Krishna are made in the temples. Born on the day of Ashtami, Shri Krishna is considered to be an incarnation of Lord Vishnu. On this day, Lord Krishna observes a fast in the joy of his birthday. Worship and praise of God is done by waking up till 12 o'clock in the night. In many places, Jagran is also done on the birth anniversary of God.
Makhan mishri bhog is offered to Shri Krishna at the time of birth of Shri Krishna i.e. at 12 o'clock in the night. At the same time, 56 (56 bhog on janmashtami) bhog is prepared for God in many places. Home made temples are decorated with balloons, flowers and lights etc. At the same time, the beauty of the temples is also worth seeing. In homes and temples, a cradle is decorated for Kanha ji, on which Laddu Gopal is decorated with new clothes, ornaments etc. There is also a belief of swinging Kanha ji on this day.
Significance of Makhan Mishri Bhog
On the day of Janmashtami, at the time of birth of Shri Krishna, at 12 o'clock in the night, Makhan-mishri is first offered to him. It is believed that Lord Krishna is very fond of white butter. That's why his mother used to feed him butter and sugar candy every day. Following these customs, on the day of Janmashtami, devotees prepare bhog of butter and sugar candy in the joy of the birth of Kanha ji. Butter Mishri Bhog is very quick and easy to make. There is no need to do much for this. Simply, mixing sugar candy in white butter can be offered to Kanha ji. (makhan mishri recipe)
Janmashtmi Shubh Muhurat
Shri Krishna Janmashtami Date:- 30 August 2021
Ashtami date starts:- August 29, 2021 11:25 pm
Ashtami Tithi Closing :- August 31, 2021 at 01:59 am
Rohini Nakshatra Begins:- August 30, 2021 at 06:39 am
Rohini Nakshatra closing – August 31, 2021 at 09:44 am
Fixed time:- August 30 from 11:59 pm to 12:44 am
Abhijit Muhurta: – From 11:56 am to 12:47 pm
Twilight Muhurta: – From 06:32 in the evening to 06:56 in the evening
Hartalika Teej 2021: Mother Parvati did 12 years of rigorous penance to get Lord Shiva, know fast story and worship method
Shradh 2021: Pitru Paksha is starting from 20th September, know the method of performing Shradh
.