Why men don't like going to the shrink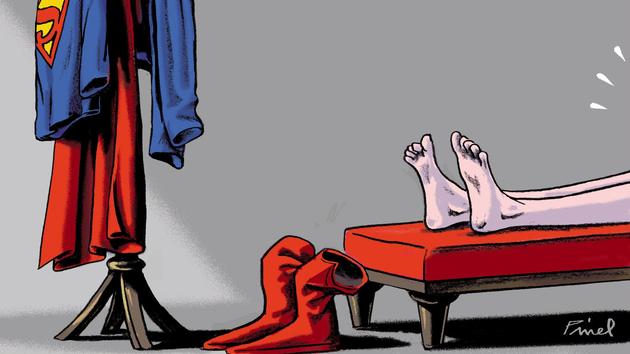 PSYCHOLOGY – They have learned not to verbalize their emotions, at the risk of making the diagnosis longer and more difficult.
One in three French people has already gone to the shrink, said a YouGov study in 2020 for Psychology , whereas twenty years ago only 5% of them had already consulted at least once in their life, according to a study conducted in 2001 by BVA for the French Federation of Psychotherapy. "Going to see someone" is therefore no longer a taboo, but it remains even more a matter for women: 35% of them have already pushed the door of a therapist against only a quarter of men, indicated Psychology in 2020. A figure perhaps underestimated, because few of them like to admit it. "In Western culture, men are still too used to having to show their best side and hide when they're bad. Some will thus prefer not to mention the fact of being followed", underlines a Mediaprism survey carried out in 2015 on the occasion of the release of the book The Illustrated Little Freud (Jean-Jacques Ritz and Damien Aupetit, Editions de l'Opportun).
If men have sometimes…
.