Why people are not able to end their relationship even after not having love, know the big reason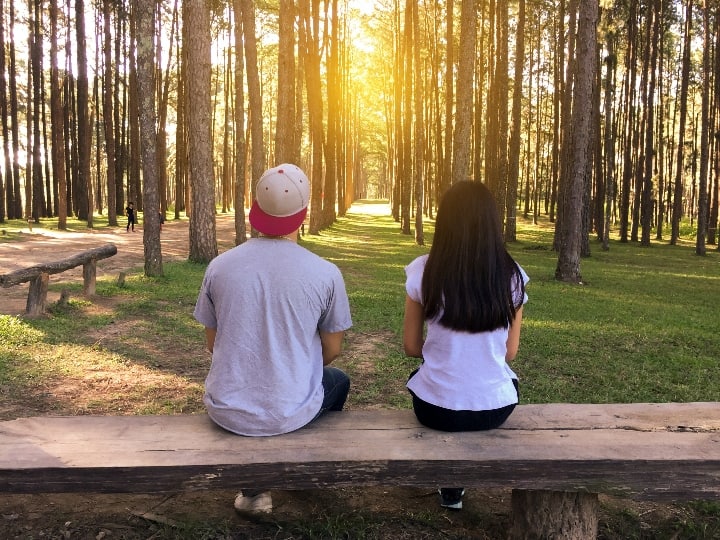 Relationship TipsLove, Mohabbat and Pyaar are such beautiful words, and the feeling of it is even more lovely. Those in love swear to die and live together. Leave the talk of one birth, let's talk about walking together for seven births. Taking 7 rounds of fire, get tied in responsibilities. When the beautiful feeling of love ends under the burden of responsibility, I do not know. Even after failing, people put their lives at stake. People want to move forward in life, but they are not able to move forward. Society, family, children and responsibility come in the middle. There are many cases where two people are together, but are not together in mind and heart. Especially, this is seen more with women.
Many web series have also come on this issue. In which it is shown how the woman plays the unwanted relationship. In The Married Woman web series, it has been shown how the life of a housewife gets tied up in the middle of the family. Even after wanting, she is not able to decide to leave her family.
fear of society
Since childhood, we are told that love and marriage happen only once. Second marriage or divorced girl has no respect in the society. A man who is divorced for once can get married. But for women it is very difficult. This is the reason why many women keep their relationship only for the society throughout their life, whether they are happy or not. She puts her self-esteem at stake every day, but does not utter a word from her tongue. They even forget to fight for their rights.
Responsibility from family to children
As if responsibility is the biggest enemy of the relationship. Due to responsibility, we remain tied in an unwanted relationship for many years. Sometimes the responsibility of the children. Sometimes the responsibility of the family. Sometimes the responsibility of giving a good message in the society. Under the burden of these responsibilities, we manage our relationships. But, when we kill our desires, we do not understand it and then die little by little every day.
How will you meet your expenses?
Women who stand on their own feet also think once about getting free from such bondage because they are financially stable, but for women who stay at home it becomes difficult to think that if she If you get out of the relationship, then how will their expenses go?
Also read: Relationship Tips: Keep these things in mind while choosing a life partner for marriage, you will not regret it
,