With global warming, "zombie" fires are on the increase in the Arctic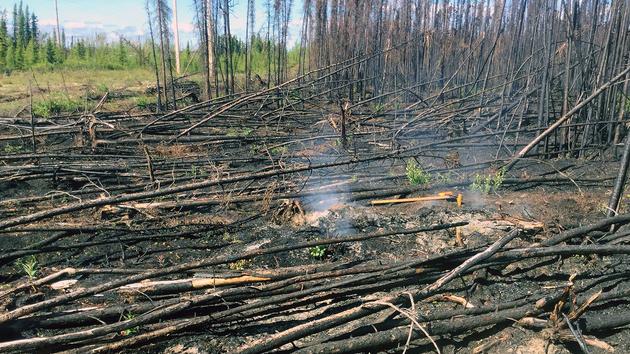 PERMAFROST TREASURES AND PLAGUES (5/6) – These "zombie" fires smolder throughout the winter in the peaty soil, only to reappear once the snow has melted. And global warming could accentuate these phenomena that are difficult to monitor and anticipate.
It occupies a fifth of the earth's surface and encloses the high latitudes with its icy hands. But the fragile giant is capable, if it thaws, of the worst (releasing greenhouse gases, viruses buried for millennia, pouring its fresh water into the oceans) as well as the best (unveiling archaeological treasures). Journey to the heart of permafrost.
Throughout the winter, in the Arctic, some forest fires disappear under a thick layer of snow before "resuscitating" in the spring, as if by magic. These "zombie" fires, more soberly called "overwintering fires" by scientists, have not been studied for a very long time. But they could grow in number as the climate warms, warns a recent study that appeared in the journal in May. Nature. Its latest author, Sander Veraverbeke, is a young Belgian scientist, associate professor at the Vrije Universiteit in Amsterdam. He was the first to take a serious interest in
This article is for subscribers only. You have 82% left to discover.
Pushing back the limits of science is also freedom.
Continue reading your article for € 1 for 2 months
Already subscribed? Log in
.