With Omicron, reinfections exploded in France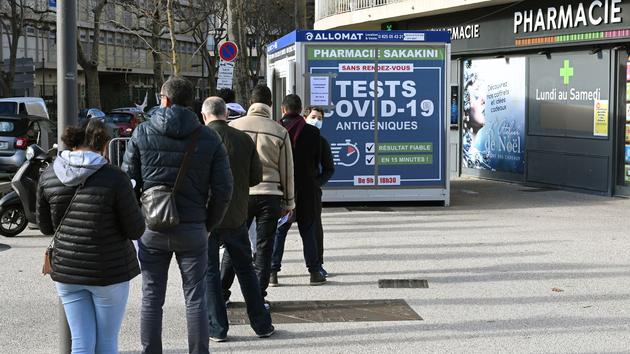 In one year, more than 400,000 French people have been infected twice with Covid, especially health professionals and young people.
The emergence of the Omicron variant, discovered at the end of 2021 in South Africa, has caused the number of Sars-CoV-2 reinfections to explode. The fact was known, and it is now quantified for France, thanks to the publication of first data on the subject by Public Health France (SPF).
Read alsoCovid-19: the lesser severity of Omicron confirmed
417,000 cases of possible reinfections have been identified by the organization over the past year, of which 92% occurred after 1er December 2021. Some 3,800 unlucky people were even infected with the virus three times… "With the appearance of Omicron, the frequency of reinfections has increased very sharplyexplains Sibylle Bernard-Stoecklin, epidemiologist at Public Health France during the weekly update organized by the organization. Reinfections represented less than 1% of confirmed cases through December 2021, and 3.6% of cases between December 5, 2021 and January 27, 2022, the end of the study period. The phenomenon has therefore become more common, without having a major impact on the dynamics…
.