With only 2% of Covid patients in 2020, have hospitals really been saturated?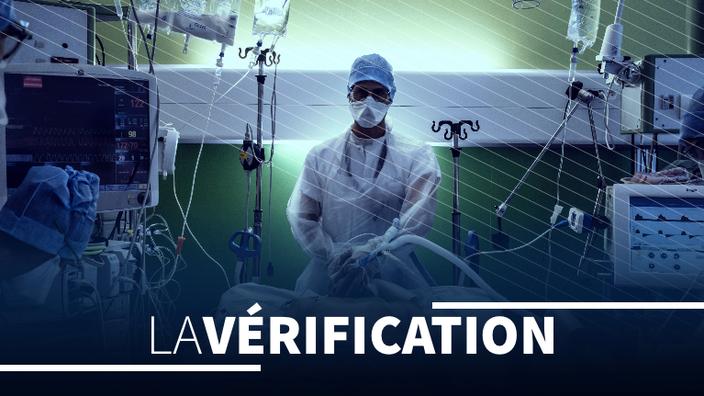 THE CHEKING PROCESS – Many voices accuse the government of playing on fears after the publication of a report highlighting the low rate of admission of Covid patients to hospital in 2020.
THE QUESTION. The report had the effect of a small bomb. On October 28, the Technical Agency for Information on Hospitalization (ATIH) published an analysis of hospital activity in 2020, highlighted on the LCP platform on November 9, by the very media doctor Martin Blachier. Result: patients admitted due to Covid-19 represent only 2% of hospital attendance and 5% of intensive care. Figures that seem surprisingly low in proportion to the government response that we have known for more than a year and a half.
Read alsoThe editorial of the Figaro: "Hospital crisis: inexcusable"
And that the defenders of the health policy hastened to take again to cry scandal. "ATIH report, all that is more official: the Covid in 2020 = 5% of resuscitations and 2% of hospitalizations! So the passolatrous vaccinolatrous covidists are either morons, or dangerous frustrated + some corrupt of course", Quickly assailed the leader of the Patriots, Florian Philippot, on Twitter. "If this is true, we are really taken for cons-Covid", For his part indignantly MEP RN Gilbert Collard, on the same social network. Was the saturation of hospitals, on which the government alerted since the start of the epidemic, only an illusion? Hasn't the Covid-19 had the announced impact on the health system?
CHECKS. And let us emphasize that the ATIH
.