Young people are also at risk of long Covid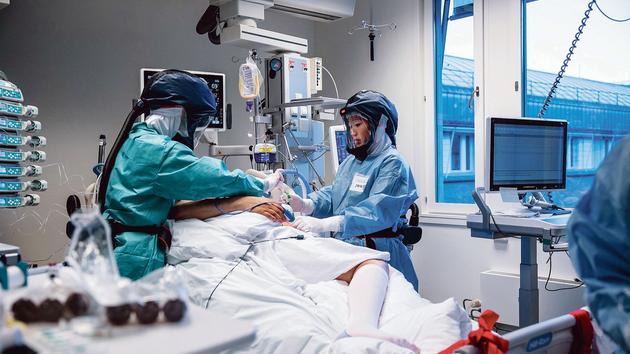 Half of 16 to 30 year olds still have symptoms six months after the initial infection, according to one study.
Young adults are not spared by the "long Covid", this trailing form of respiratory infection which permanently ruins the lives of many patients, suggests a study published on June 21 in the journal Nature Medicine . Carried out in Norway during the first wave of the epidemic, it indicates that half of people aged 16 to 30 placed in quarantine after a diagnosis of Covid-19 still had symptoms six months later. Their clinical signs ranged from loss of taste and smell in 28% of them to memory problems in 11%, through fatigue (21%), difficulty in breathing (13%) and concentration problems (13%). "The fact that young adults who have suffered from a mild or moderate form of Covid are at risk of breathing difficulties and long-term cognitive disorders underlines the importance of preventive measures, such as vaccination", conclude the authors.
Read also :Long Covid: 60% of hospitalized patients still have symptoms 6 months later
In total, researchers from the University of Bergen
This article is for subscribers only. You have 69% left to discover.
Pushing back the limits of science is also freedom.
Continue reading your article for € 1 the first month
Already subscribed? Log in
.