Your entire kitchen work will be done in a pinch, follow these simple tips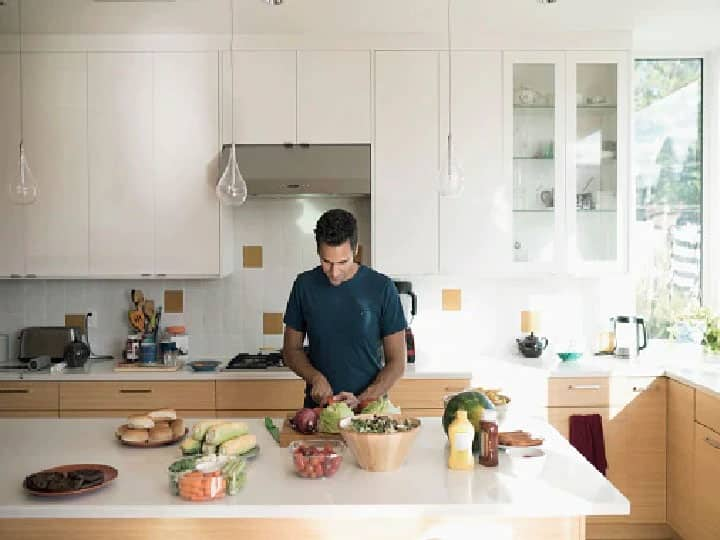 Easy And Fast Cooking Tips: The easier it is to eat, the more difficult it is to make. Kitchen work sometimes seems very easy but it is not done. Some people take a long time to cook food in the kitchen. Many people who do not know the method of smart cooking, they take even more time. In such a situation, some people find it difficult to cook. Nowadays many people are not calling meds because of corona. In such a situation, all the household work has to be done by yourself, but now you do not have to worry. Today we are telling you some tips for smart cooking, which will save your time and you will also take less time in cooking. know how?
1- Dal will not spread on the lid and slab of the cooker in making lentils- It seems very easy to make dal but if it is not done properly then it also takes time to make dal. Many times water starts coming out from the lid of the pressure cooker while making dal. Due to which the entire gas and slab becomes dirty. This increases the work even more. We are telling you the trick for this. When you keep the lentils to boil in a pressure cooker, put a small steel bowl in it. Due to this the dal will not boil and only steam will come out from the whistle of the cooker.
2- The trick to peel garlic easily- It takes a long time to peel garlic. But we are telling you the trick to peel garlic quickly. You put garlic buds in hot water for a while. After a while when you peel the garlic, it will peel off easily. By cutting off the top part of the garlic, the entire peel is removed.
3- The color of the chutney will not change- Many times we grind more chutney together and keep it, but it changes the color of chutney the very next day. Many people's chutney turns black completely. To avoid this, while making chutney, put 1 teaspoon of curd in it. With this, the color of the chutney will remain the same as it is immediately after making.
4- All the roti will become puffy- bloated- Many times people's rotis do not become puffed. For this, first heat the tawa well. Now put chapati on it and turn it only when it is lightly cooked. Now let the roti roast well from the other side on the pan. Then put the roti on the gas from where it is less cooked from the first side. Your roti will puff up. With this trick, every roti will puff up.
5- Time will be saved in kneading the dough- Roti becomes good only when the dough is kneaded properly. In such a situation, many times people take a lot of time to make flour. But if you are short of time, then mix the flour lightly with water and keep it for a while first. Now when making roti, knead the dough lightly. With this your dough will be ready immediately.
Also read: Ginger-garlic paste will remain fresh for 6 months, store it like this
.